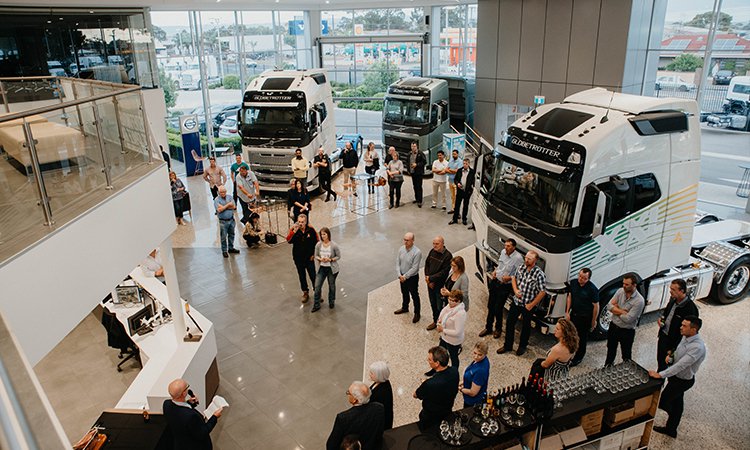 In October, we enjoyed a fabulous event in our showroom with over 60 of our valued Volvo customers and their guests, to launch the all-new Volvo FH XXL.
It was fantastic to have the opportunity to showcase the Volvo FH XXL and give our guests the opportunity to see this amazing truck. It was also great to see many of them taking the time to explore its spacious interior and large cab, plus experience the XXL difference.
Key features about the Volvo FH XXL:
A standing height of 220mm allows drivers to walk through the cab
The Volvo FH XXL is 130mm longer and 250mm wider than the regular Volvo XL
Includes extra space under bunks, with rear and exterior storage available.
Matt Wood, Fuel Efficiency Manager from Volvo Trucks Australia also joined us and provided great insight into the new Volvo FH XXL build and how this compares to both the XL and the Globetrotter.
During the evening we enjoyed a range of delicious canapes and freshly carved prosciutto thanks to Indulgence Food Design.
Thank you to all of our valued customers who joined us and we hope you enjoyed getting to experience the all-new Volvo FH XXL.